a summer in PEMBROKESHIRE
By Photographer Caitlin Turner
As long as I can remember, I spent a vast majority of my summers in Pembrokeshire, visiting different parts of this historic coast line. Be it sandy beach adventures to Newport Sands (aptly named "Traeth Mawr" – 'Big Beach' – in Welsh), weekend trips to Britain's smallest city; St David's or, my personal favourite Newgale. From early morning swims in the rather icy waters, cliff walks in all sorts of weather or eating fish and chips on the pebbled shores as the sun gently starts to fade behind the headland. I love to visit this small corner of the world.
Driving around the narrow, winding roads, I know the paths here like the back of my hand! Having spent so many wonderful summers here since I was a little girl, the Pembrokeshire coast has a very homely feel to me. With each bend in the road, you catch a brief glimpse of the heart stoppingly beautiful coast. As a child, we all used to play a game of 'who can see the sea first' as we got nearer and nearer. As the youngest, I remember trying my hardest to see out over the window and to catch the first glimpse of the sea and of course, beat my older sisters to it! This is exactly what Pembrokeshire symbolises to me, spending time with family and leaving all of the stress of work, uni and life behind, and to just live in that moment.
For me, a trip to the historic, wild coastline of Pembrokeshire is never complete without a refreshing swim in the icy waters, followed by mugs of steaming coffee or hot chocolate and some cake as a reward to ourselves!
This coastline will never fail to fill me and my camera with so much joy and happiness. From the rugged cliffs to the mighty sunsets that never seem to fail, I will always feel that same sense of excitement and happiness as I did many years ago.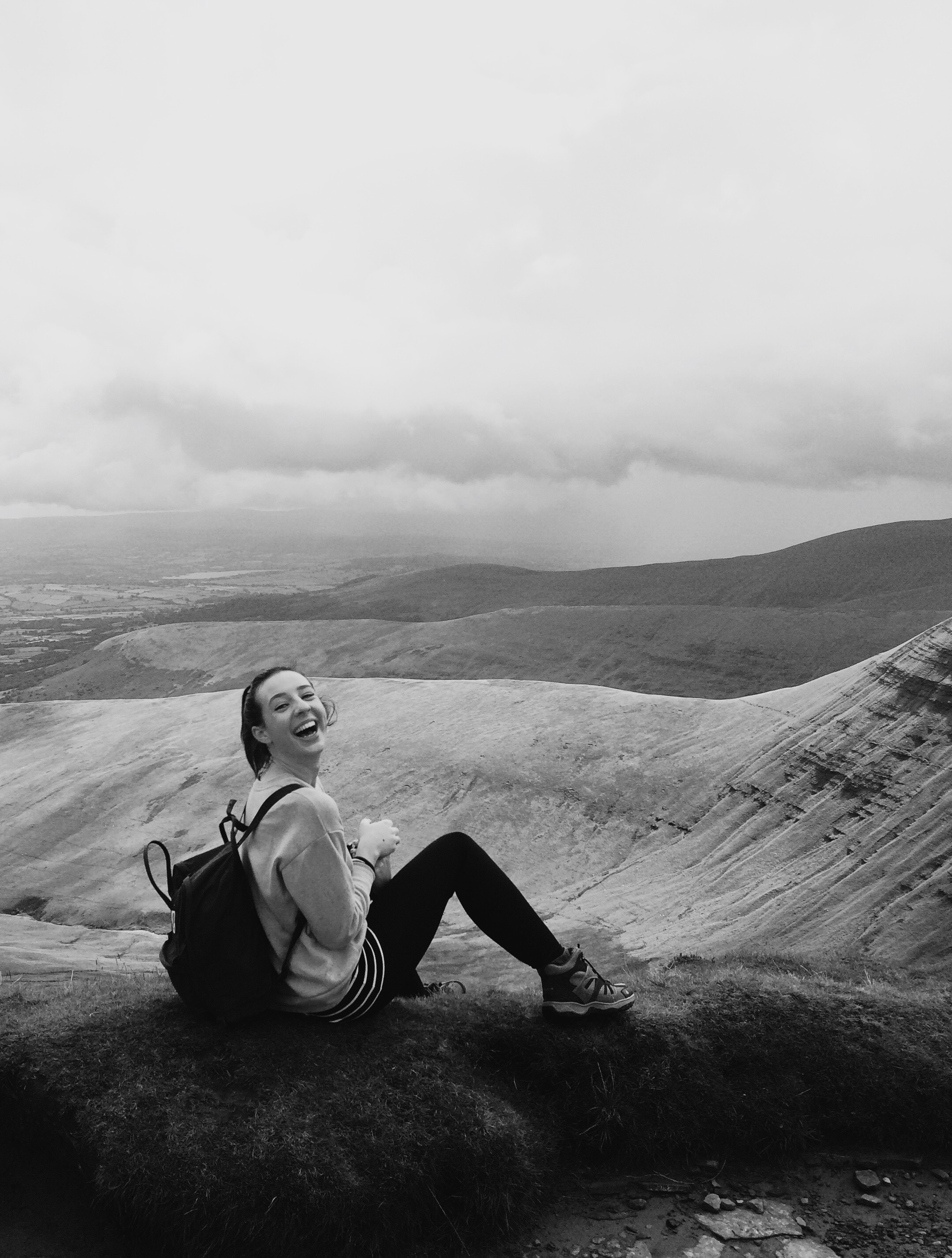 Caitlin Turner is a twenty-something student from Cardiff, South Wales. In her third year at university, studying Textiles and Surface Pattern Designs, her love for Wales and the outdoors plays a vital part in her work. Living in driving distance of the Welsh coast and mountain ranges such as the Brecon Beacons has only made her more passionate about photographing the historic Welsh scenery and landscapes that surround her.