FISHGUARD & GOODWICK COMMUNItY FRIDGE
Meet Corinne, Amy and a team of volunteers tackling Surplus Food Waste in their community.
Photos by Heather Birnie, Words by Sarah Hellen
"The average UK family wastes £470 a year by throwing away food and drink which could have been consumed. 61% of the food wasted in the UK (4.1 million tonnes) is avoidable and could be eaten if creative ways of sharing it are found." - Hubbub Foundation, 2018
Fishguard and Goodwick's Community Fridge is, pretty much, what it says on the tin; a fridge for the community to share and enjoy food that would have otherwise gone to waste. Located in a shed in an accessible part of the town, a team of local volunteers support organiser's Corinne and Amy running of the fridge, which, they do like clockwork.
Although the community fridge itself is new, the concept has been running since 2012 through Transition Bro Gwaun, a community kitchen and cafe in Fishguard, however it hasn't always been accepted by everyone. The fridge is not a food bank, it is simply a communal sharing device allowing everybody to contribute, take, give and reduce their own surplus food footprint. There's a certain stigma towards food banks, a sense of shame or damaged pride, but this is not a case of being in times of hardship or food poverty, it's merely a practical solution to a growing problem. Surplus food waste is almost unavoidable for many reasons and is likely to happen within most households and more detrimentally, supermarket chains. Although some chains are worried about health and safety violations, most realise that is their corporate social responsibility to tackle this problem and are contributing to initiatives such as this.
The fridge has rules, and pretty strict ones too. As a source of communal food sharing, the fridge and all food within it must adhere to the same food and hygiene regulations as any public food service. The fridge will only accept what you can buy in a shop. It's not a case of half a bag of uneaten salad leaves or a pack of half eaten biscuits, this, Corinne suggests you share via other platforms such as the Olio app. Amy and the team run a tight ship. As well as an element of added common sense and thorough list of rules on the fridge door, eg. if something doesn't look quite right, don't eat it, the team follow a vigilant data collection plan to ensure health and safety is at the core of the set-up so that users will know that they can trust whatever is within the fridge is safe to eat. Every item of food is weighed, recorded and logged and every piece of produce must be signed out of the fridge. This not only allows the team to keep track its progress, it circulates a feeling of trust within the community and sense that this really is a communal tool for everyone to use.
By simply sharing what may soon go to waste from your own fridge within your community, you are actively addressing a growing problem and raising awareness of the problem that is surplus food waste. The fridge itself is as much an educational message as it is a system for sharing, and Corinne and Amy are actively promoting their message throughout the community and local areas as well as visiting schools and teaching the children the impact of surplus food waste, as well as supporting the development of a fridge in Narberth.
The sense of community is strong here and the fridge is run by an active team of volunteers, donating their valuable time to ensure the fridge runs smoothly and everyone in the area can benefit.
The Fishguard and Goodwick Community fridge is the first of it's kind in Wales.
If you would like to find out more about how to set up a a fridge in your local area, visit 'Hubbub community fridge project' for more information and resources on how to do so.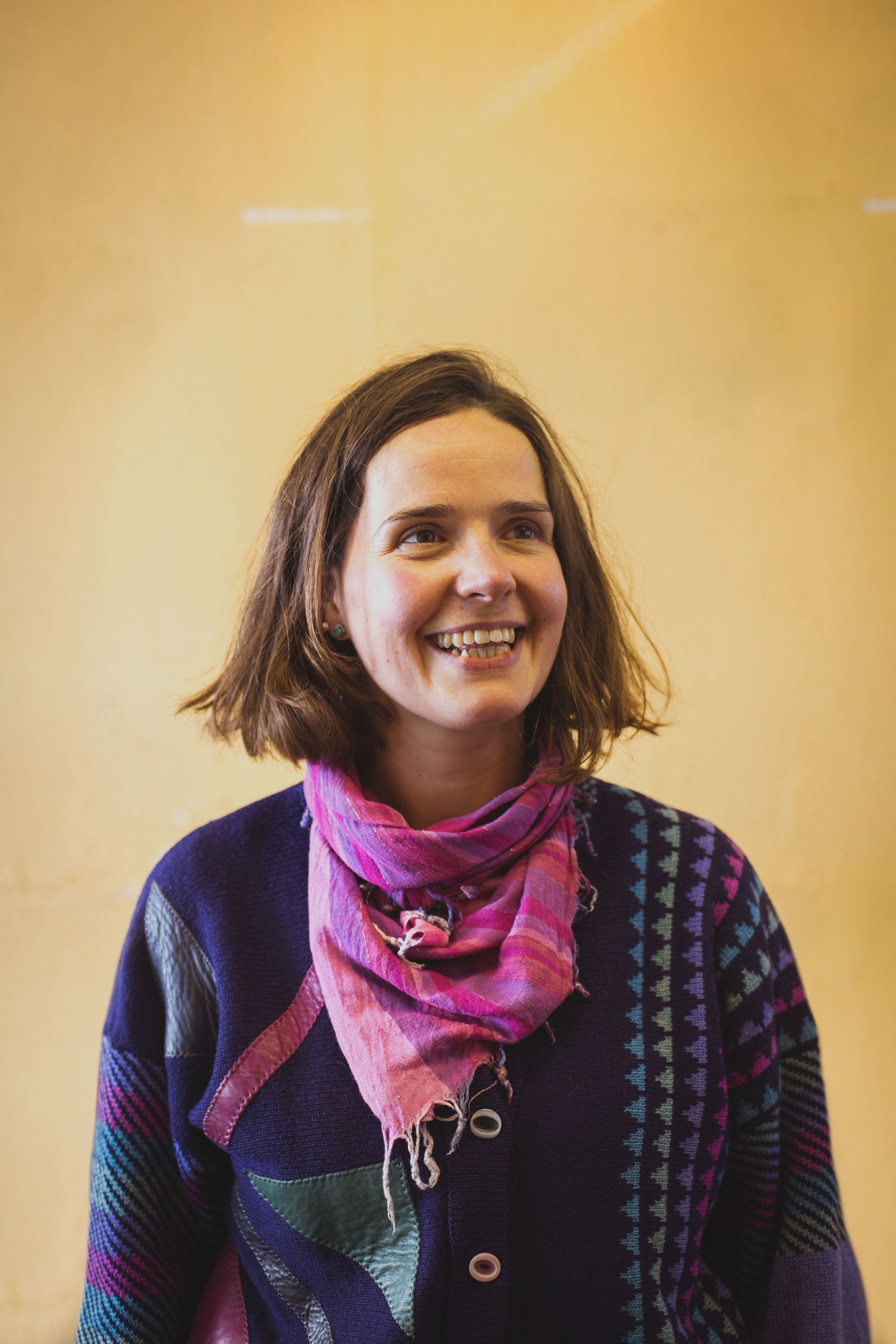 Follow the Community Fridge