Wonder Women // Menywod Anghygoel 2018
WORDS BY NIA LEWIS
PHOTOS BY JENNIE CALDWELL
Span Art's Wonder Women was a three-month participatory art project led by artists Nia Lewis, Rowan Matthiessen and Di Ford. The project included a programme of community engagement and culminated in a spectacular, large-scale public procession at the head of Narberth Carnival on 28th July 2018.
The aim was to celebrate the centenary of Votes for Women in the UK with the community of Narberth, posing the question "What does it mean to be a woman in Wales today?"
Wonder Women commenced with an online campaign to get the people of Pembrokeshire to nominate the inspirational women on their doorsteps and from around the globe. The 40 nominations were whittled down to a shortlist of 9 by an illustrious panel in including Eluned Morgan AM with a public online vote choosing the 3 winners: Tanni Grey-Thompson, Emmeline Pankhurst and Maya Angelou
Puppet-maker Di Ford, alongside members of the community and in outreach sessions with Hafal Cymru, transformed the winners into giant puppets. On the procession, the puppets led 'tribes' made up of members of the public, each with different headdresses and tribal sticks.
Nia said "We had a strong aesthetic vision for the whole project which we applied to the public workshops as well as to the giants. The community responded brilliantly to the theme and appreciated being able to use good quality, eco-friendly materials to work on their individual pieces, which then contributed to the beautiful community spectacle"
The Wonder Women parade was a huge success with nearly 100 participants and watched by over 1000 members of the public. The procession was described as "an amazing celebration of female diversity and power".
The project was funded by an 'Awards for All' grant from Big Lottery Wales.
For more information check out the Blog here;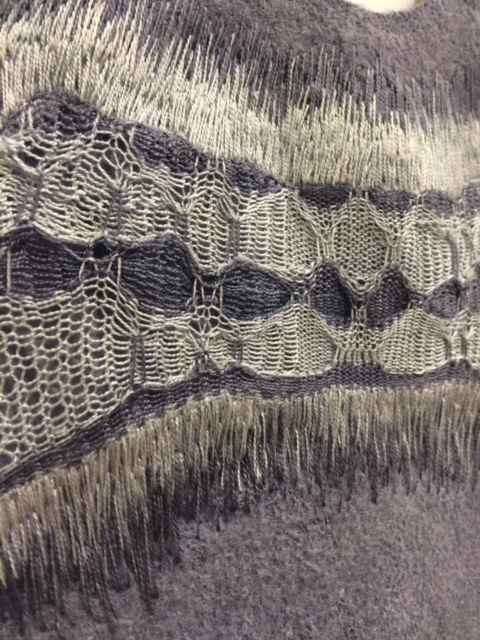 Nia Lewis is a Welsh textile designer and artist living and working from her studio in Wales.